Culture

Feature
This Week on PSFK: Culture Trends You Need to Know, November 27- December 4
The only thing better than art is applied and/or edible art, art with a purpose, a reason for being, even if that reason is a bit bizarre. Watch what you consume or else what you consume will become you.
This week's pieces from PSFK spend some time focusing on the ever-evolving trend of consumption.
A Twinkie Dissected Into Its 37 Ingredients
Photographer Dwight Eschliman deconstructs the popular product into its component parts.
As Hostess Brands Inc. deals with the flood of inquiries interested in reviving the Twinkies brand, photographer Dwight Eschliman turned his attention to the ingredients that make up the snack...[Read more here]
What Could Famous Logos Look Like In 100 Years?
StockLogos takes a look at the progression of logos and speculate on what they will look like in the future.
StockLogos, the world's largest identity design community, has reviewed the history and imagined how famous logos from megabrands like Apple and Ford will look in the future...[Read more here]
Trampoline Sidewalk In Russia Makes Commuting Fun
'Fast Track' was built by Salto Architects for the Archstoyanie Festival.
Unlike the trampoline bridge that we featured a few months back that was just a concept, this trampoline sidewalk is very real. 'Fast Track' was built by Estonian firm Salto Architects for the Archstoyanie Festival in Russia. Inhabitat reports...[Read more here]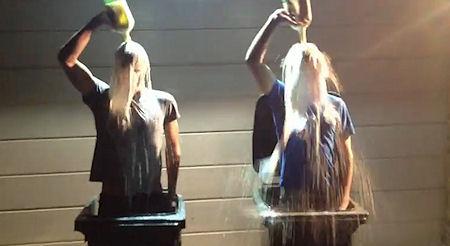 First came planking, followed by Batmanning and owling. Now students are 'milking' - pouring milk over themselves in public places.
Last week, many students travelled to London to protest against being milked by the government. Back on campus, other students were busy milking themselves. Almost literally...[Read more here]
8 Small Living Trends That Will Change Your Home
Small living innovations that the LifeEdited concept apartment is driving.
Graham Hill says in this video from the PSFK Conference New York 2012 that if people's happiness isn't going up as they amass more stuff and take up more space, then it's time everyone...[Read more here]
Check back each week for a new installment of This Week on PSFK.